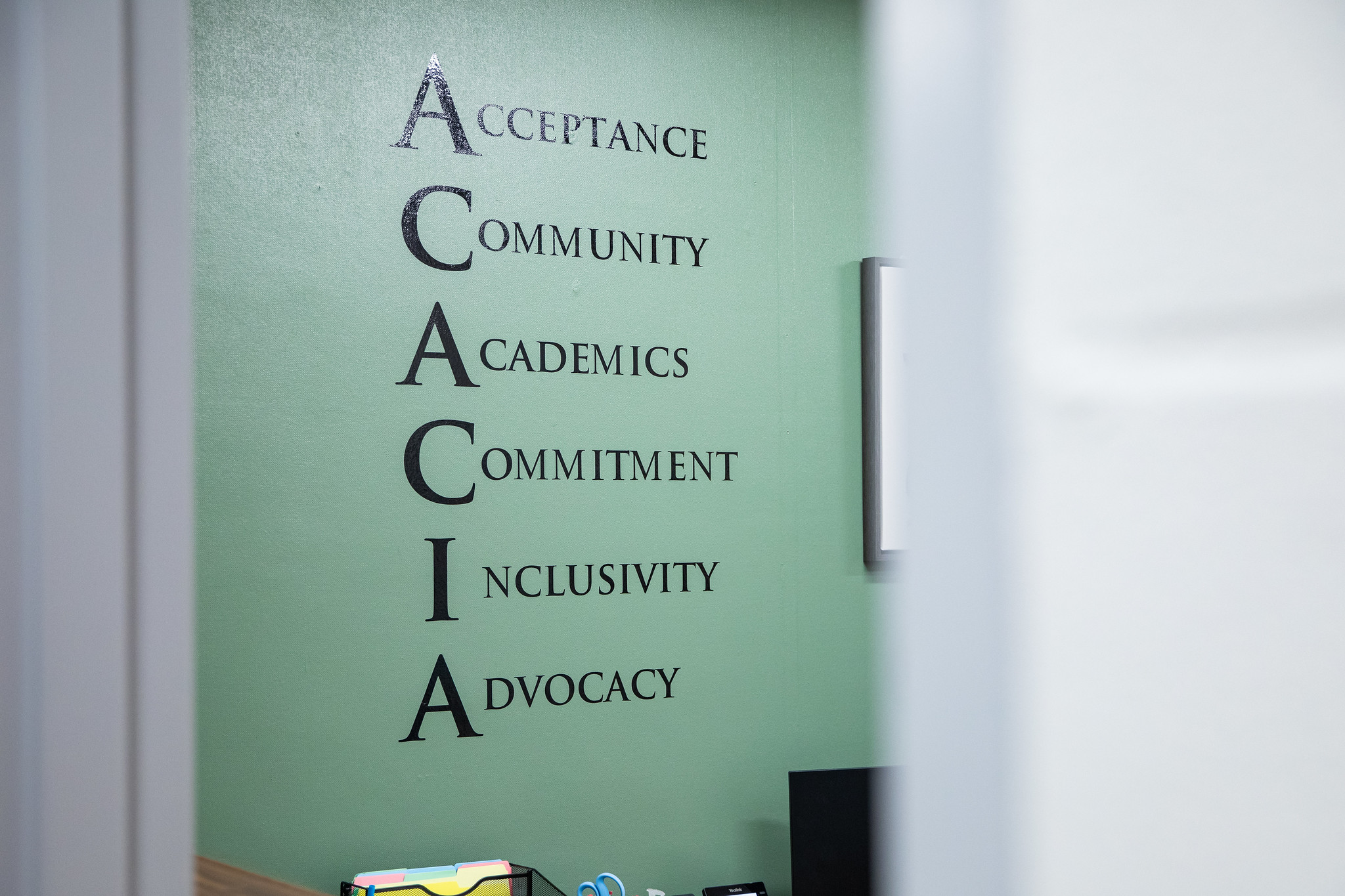 Our Values
A- Acceptance:

 

welcoming diversity and fostering a compassionate environment.
C- Community:

 

knowing that we are stronger together than apart.
A- Academics:

 

offering high-quality instruction with hands-on learning experiences.
C- Commitment:

 

an unwavering dedication to those who need us the most.
I- Inclusivity:

 

providing equal access to opportunities and resources for all.
A- Advocacy:

 

promoting large-scale change through values-driven actions.